Howse Williams hires new partner Jovanne Zee
2022-06-06
Howse Williams is delighted to announce that Jovanne Zee has joined the firm as a Partner. Jovanne joins Howse Williams from an international law firm.

Jovanne is a partner in our Property and Building Management Practice with a focus on property law. She is experienced in advising property developers, private equity, ultra-high net worth families, multi-national corporations and financial institutions on sale and purchase, leasing, licensing and land related security financing of commercial, residential and industrial properties in Hong Kong.

Jovanne is experienced in all kinds of property related transactions, including sale and purchase of all kinds of properties in Hong Kong by way of private treaty, public tender or through the sale and acquisition of shares of property holding companies.

She has advised clients on land grant and property management issues, application for stamp duty relief and all types of conveyancing matters, leases, tenancies and licences. She is also experienced in conducting due diligence exercise on property ownership/encumbrances prior to corporate listing and restructuring for corporate clients and financial institutions.

Jovanne was named as "Next Generation Lawyer" by Legal 500 Asia Pacific 2018 and 2019. She has won "Lawyer of the Year - Senior / Managing Associate 2019 (Silver)", and "Top 100 Super Advisors 2019" at the Citywealth Future Leaders Awards.
With the addition of Jovanne, Howse Williams has 29 Partners, 4 Consultants and a total headcount of approximately 200.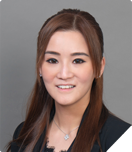 Jovanne Zee
Partner
T+852 2803 3761
F+852 2803 3618
About Us
Howse Williams is an independent law firm which combines the in-depth experience of its lawyers with a forward thinking approach.
Our key practice areas are corporate/commercial and corporate finance; commercial and maritime dispute resolution; clinical negligence and healthcare; insurance, personal injury and professional indemnity insurance; employment; family and matrimonial; property and building management; banking; fraud; financial services/corporate regulatory and compliance.
As an independent law firm, we are able to minimise legal and commercial conflicts of interest and act for clients in every industry sector. The partners have spent the majority of their careers in Hong Kong and have a detailed understanding of international business and business in Asia.
Disclaimer: The information contained in this article is intended to be a general guide only and is not intended to provide legal advice. Please contact [email protected] if you have any questions about the article.