Howse Williams appoints new partners!
2023-05-02
Howse Williams is delighted to announce that Tony Leung (Litigation) and Yvonne Zhang (Corporate) have been promoted to Partners of the firm.

Tony Leung joined the firm as a Trainee Solicitor. He qualified into the dispute resolution team where he represents and advises clients on a broad range of commercial and insurance litigation and arbitration matters. Tony is a panel solicitor for the Hong Kong Solicitors Professional Indemnity Scheme.
Tony Leung
Partner
T+852 2803 3695
M+852 6492 8951
F+852 2803 3608

Yvonne Zhang joined the firm's corporate team in 2016. She has experience in a wide range of corporate finance, corporate M&A and banking and compliance matters in Hong Kong and the PRC.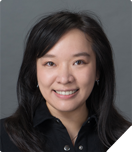 Yvonne Zhang
Partner
T+852 2803 3729
F+852 2803 3618
E yvonne.zhang@howsewilliams.com

Howse Williams has 31 Partners, 5 Consultants, 2 China Appointed Attesting Officers, a Notary Public and a total headcount of approximately 200.
About Us
Howse Williams is an independent law firm which combines the in-depth experience of its lawyers with a forward thinking approach.
Our key practice areas are corporate/commercial and corporate finance; commercial and maritime dispute resolution; clinical negligence and healthcare; insurance, personal injury and professional indemnity insurance; employment; family and matrimonial; property and building management; banking; fraud; financial services/corporate regulatory and compliance.
As an independent law firm, we are able to minimise legal and commercial conflicts of interest and act for clients in every industry sector. The partners have spent the majority of their careers in Hong Kong and have a detailed understanding of international business and business in Asia.
Disclaimer: The information contained in this article is intended to be a general guide only and is not intended to provide legal advice. Please contact [email protected] if you have any questions about the article.